Dr. Rob Gilbert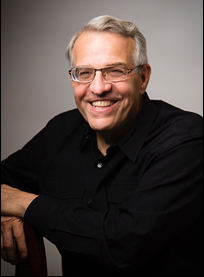 Topics
Self-esteem Enhancement
Leadership Cultivation
Overcoming Adversity
Communication Skills
Team Building
Sports Psychology
Parent Workshops
Staff Development
Workshops
Youth Summits
Commencement Addresses
Keynotes
Dr. Gilbert is one of the world's leading experts on Sport Psychology. As a college professor, Dr. Gilbert has spent the last 25 years researching the mental skills of dedicated athletes, successful business executives, and highest earning sales people. His audiences include schools, colleges and corporations.
Biography
Dr. Rob Gilbert is one of the world's leading experts on Sport Psychology. As a professor at Montclair State University, he teaches Sports Psychology and also researches athletic motivation and teamwork, studies that have helped literally thousands of athletes defeat their mental problems. He has studied the mental skills of not only the world's greatest athletes, but also the most successful business executives and highest-earning sales people.
In the intensely competitive world of athletics, he finds that "it's minds, not muscles, that win games, and I mentally coach athletes how to become winners, says Dr. Gilbert. Specifically, he trains athletes how to overcome choking, slumps, lack of self-confidence and various other mental problems by using the powerful mental techniques from the field of Sports Psychology.
Now the Director of the Center for Sports Success, he has given over 2,000 speeches and seminars around the country on his unique peak performance methods. However, he is not limited to speaking to athletes and coaches. Business, educational, and medical groups invite him to address their meetings because they know that the same mental skills that make people winners on the athletic field are just as effective in the boardroom, the classroom or any other arena where people work to achieve success.
Dr. Gilbert motivates tens of thousands of people around the world on a daily basis through both his Success Hotline and his on-line Success Newsletter. He is the former editor of Bits and Pieces Magazine. As a professional speaker, he has addressed audiences as diverse as the cadets at the United States Military Academy to Fortune 500 executives.
He has joined A Vision in Motion as the resident speaking coach and trainer, with the goal of helping all speakers reach their full potential. This is something that Dr. Gilbert has done with much success over the past 25 years.
"Whether you are a 10-year-old athlete or a seasoned professional athlete, your biggest stumbling blocks are almost always mental. The exciting thing is that the mental skills necessary to overcome these problems and become a champion are easy to understand. But," cautions Dr. Gilbert, "you have to know how to practice them. This is what I call mental practice. It is why serious athletes of all ages and in all sports need a head coach."
"How to Do the Impossible". What do the greatest achievers in business, sports and entertainment have in common? In this enlightening presentation, Dr. Gilbert shares the 7 secrets of success from the top executives, athletes and peak performers in the world today. Highlights include:
Eliminate the 14 killer words that destroy performance.
The three things you must do before teaching or instructing any employee.
How to develop an absolute passion for your job.
Sustain excellence in sales by developing unshakable confidence.
What the world's most powerful leaders can teach you about motivation.
Recommended for: Business groups, educational meetings, association conventions and sports audiences.
"Working Together Works" – How to Develop Tremendous Teamwork." One of the greatest challenges organizations face today is getting all the employees to pull together for the common good. With so many individual agendas, how can this be done? In this presentation, Dr. Gilbert shares what the most successful athletic coaches and business leaders can teach you about team building. Highlights include:
Focusing on the process rather than the product.
The secret ingredients of all great teams.
Common mistakes that managers make that cause team dissent.
The most productive use of reward systems.
5 ways teams can pull together and 5 ways they can be torn apart.
Recommended for: Any group who wants to foster greater team building.
"The tools given will not only help me to motivate others, but also help me motivate myself!" — Elementary School Principal, Rockland County, New York
"Dr. Gilbert is the best of the best!" –Scott Illiano, Teacher and Coach, West Essex High School, New Jersey
"Dr. Gilbert is a marvel!" — Nancy Freda, seminar attendee
"'Gilbert on Greatness' will help you win. Dr. Rob Gilbert takes some of the most profound principles of sports psychology and puts them into readable form. Reading this book will fill you with confidence and motivation to get to the next level." –Mike Tully, Head Coach, Lacordaire Academy, Upper Montclair, New Jersey, 2000 State Prep School Champions
"The techniques and strategies presented in 'Gilbert on Greatness' became a daily part of our practice sessions and game preparations. These strategies gave us the competitive edge — the mental preparedness and confidence we needed to become champions. The success we experienced through the years was a direct result of applying the lessons we learned in your great book. With your help, we did the impossible!" — Coach Maria Nolan, Head Volleyball Coach, Secaucus High School, 14-Time New Jersey State Champions, Disney National Coach of the Year