Monroe-Woodbury High School will be holding its first ever M-W CARES Day for high school students and staff on Friday October 26, 2018
M-W CARES Day is designed to promote Compassion, Acceptance, Respect, Empowerment and Success throughout the Monroe-Woodbury community. The day will feature assemblies and workshops presented by more than 100 courageous, inspiring individuals, including 9 from A Vision In Motion Speakers Bureau, whose personal stories of overcoming obstacles and achieving success will change the lives of all who attend. This event is believed to be the largest character education program hosted by a school district in the Hudson Valley region.
"Today's high school age children deal with many pressures at school and outside of our school buildings. As a district, we want to arm them with information and resources that will help them cope and be successful, healthy individuals who in turn make a difference in our community. Talking about these types of tough topics at school will then lend itself to conversations at home. If we can make a difference in just one life today, then it is all worth it," said Superintendent of Schools Elsie Rodriguez.
Topics to be discussed throughout the day's workshops include: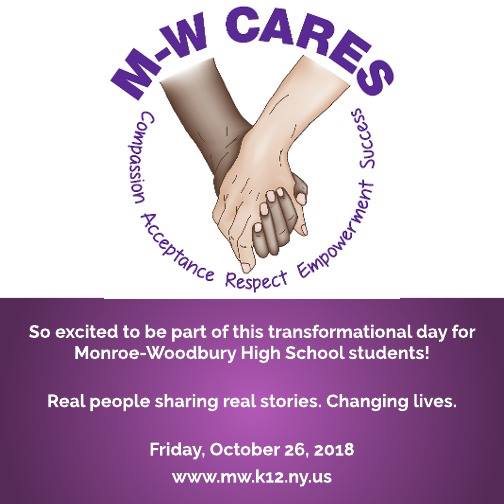 Depression
Drug Addiction/Substance Abuse
Overcoming physical disabilities
Suicide
Family violence
LGBTQ awareness and support
Overcoming learning disabilities
The Power of Forgiveness
Surviving the Unthinkable – Holocaust; 9/11/01; Israel/suicide bomb; Oklahoma city bombing; Boston Marathon bombing; WWII Concentration Camp liberator; Virginia Tech shooting; Parents of Sandy Hook Elementary victim
Anti-bullying/sexting
Empowerment/perseverance
Dating violence
Civic Engagement
Drunk Driving
Living with AIDS
"As educators, we spend a lot of time talking to our students about the challenges they will face in life. Many of them are grappling with difficult issues as teenagers. The inspiration behind M-W CARES is our desire to help our children better understand that there is always help and support, even when they feel all hope is lost. These powerful speakers will touch them and hopefully change the way they approach life moving forward," said Monroe-Woodbury High School Principal John Kaste.
Presenters Representing A Vision In Motion Include: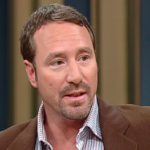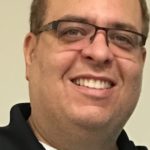 Phil Aronson and Jay Gittleson – "Reconnecting: The Importance of Friendship" – Friends Phil Aronson and Jay Gittleson (the founder of A Vision in Motion Speakers Bureau) lost touch for many years. They reconnected this past year after Phil heard about Jay's health situation. They will share their inspirational story which they hope will save more than just one life.
---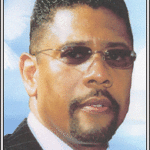 Cornelius Barker – "The Choice: Lessons From the Street" – A former gang member who became a school administrator for more than 25 years, Cornelius delivers motivational lectures that help students re-evaluate themselves and their interaction with peers.
---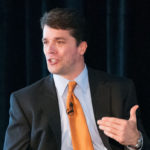 Scott Chesney – "Dream, Believe and Work To Achieve" – His blueprint for helping students journey from where they currently are in their lives to where they want to be creates a strong foundation of self-esteem and reinforces his overall message that "anything is possible when one dreams, believes, and works to achieve." Students will learn how dreams can even come true for people with disabilities.
---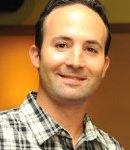 James Fiorentino – "Achieving Your Dreams" – At the age of 15, James became the youngest artist ever to be featured in the National Baseball Hall of Fame and Museum for his likeness of Reggie Jackson. In 1998, James became the youngest artist to be inducted into the prestigious New York Society of Illustrators, along with such artists as Norman Rockwell and Andrew Wyeth. His photo-realism in watercolor has helped him become a nationally known wildlife and portrait artist, painting people from everyday life to Presidents and Nobel Peace Prize winners. Many of James' works currently grace the walls of notable museums, galleries, Universities, companies and private collections.
---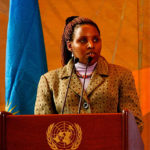 Eugenie Mukeshimana – "Story of Survival" – Eugenie's story of surviving the Rwandan genocide provides a true insight into a well-organized genocide crime that only few survivors have the courage to recount. In compelling storytelling fashion, she recounts her life from childhood to motherhood, from captivity to liberation, from loss and despair to resiliency and hope, from near-death to life worth living, from injustice to justice for all.
---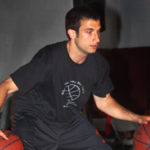 Dan Occhiogrosso – "Create The Crossover" – always uses the message, "Live for Something Bigger than Yourself" to help inspire people to overcome specific issues in their lives. Create the Crossover emphasizes the fact that we are not able to fully see the potential of our lives, but when we take the step to live for something bigger than ourselves, we can come to realize a greater potential than we ever thought possible. Occh's humanitarian work through basketball also demonstrates that achieving our dreams may look different from what we originally set out to do.
---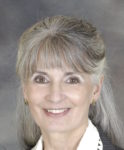 Janet Pfeiffer – "Domestic Abuse" – Janet is an internationally known speaker and award-winning author who is recognized as a leading authority in the field of anger management and conflict resolution. Her warmth, sincerity, knowledge, and humor flavored with personal stories of trauma to triumph evoke a profound awareness in her audiences.
---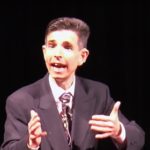 Dr. Paul Wichansky – "Taking the 'Dis" Out of Disability" – Speaker/author "Dr. Paul" has triumphed over cerebral palsy and a hearing loss. Dr. Paul instills in students the motivation and perseverance needed to soar towards success. Dr. Paul emphasizes the critical issues of tolerance and respect and relates to the development of a "Yes! I Can" attitude. Sharing his life experiences, he uses himself as an example to help inspire students to learn from their mistakes and failures, and in the process, helps them realize that success is readily available with hard work and determination.