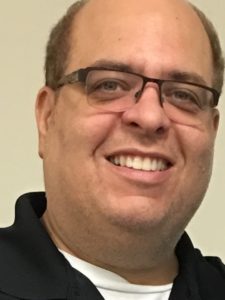 Seventeen years ago Jay Gittleson left his teaching position at an elementary school in New York City following the birth of his daughter Lizzie, born 01/01/01.
I felt compelled to 'make a difference' in the world. My daughter Elizabeth "Lizzie" deserved it. I can remember holding her for the first time after she was delivered via C-section on New Year's Day-the first day of the new millennium. Something felt different. It felt easier to make a big decision like leaving my job to start a motivational and inspirational speakers bureau that I envisioned could hopefully make a difference in the lives of children and adults."
Jay's vision became 'A Vision in Motion Speakers Bureau,' and like a magnet he started to attract inspirational speakers who had overcome major adversity in their own lives and had come out the other side to help others. Jay began to connect with schools and organizations where his bureau could provide uplifting programs that truly did make a difference. Through the years, Jay's dream to 'make a difference' has flourished as A Vision in Motion continues to grow, and he credits the success to his ever-expanding portfolio of talented speakers, whose stories and presentations captivate audiences with dramatic stories of adversity, triumph, and change.
And now it's Jay's turn to tell his story of overcoming major personal adversity.
My kidneys failed in 2017 leaving me with no other option but to start hemodialysis. I now go to dialysis three days a week,  and have decided to share my struggle and some of my goals.

I have begun a project called 'Dialing From Dialysis' in which I interview some of the people who have inspired me through the years. The goal is to find out how these people were able to overcome different types of adversity so that others may be able to glean ways in which they can themselves make it through difficult times. I am hoping to utilize the time that I have to focus on ways to be the best person I can be on dialysis. I want to be the best dad I can be to Lizzie and prove to her and myself that I can "make it" the same way that my inspirational speakers have overcome their challenges. Read more…