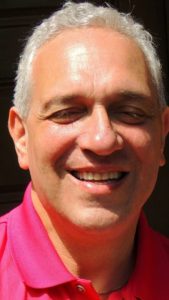 Richard Ruffalo, master motivator, author, educator, and internationally recognized athlete  will be honored on December 8, 2017 at Belleville High School at 6:00pm in the gymnasium.
In acknowledgement of his more than 25 years as teacher and coach at the high school, the weight room will be dedicated to him and renamed "The Ruff House". Rich is a former NJ State and National Disney Teacher of the Year recipient as a biology teacher at Belleville High School. He was also the long time track and field coach and had received National Coach of the Year honors as well during his tenure there.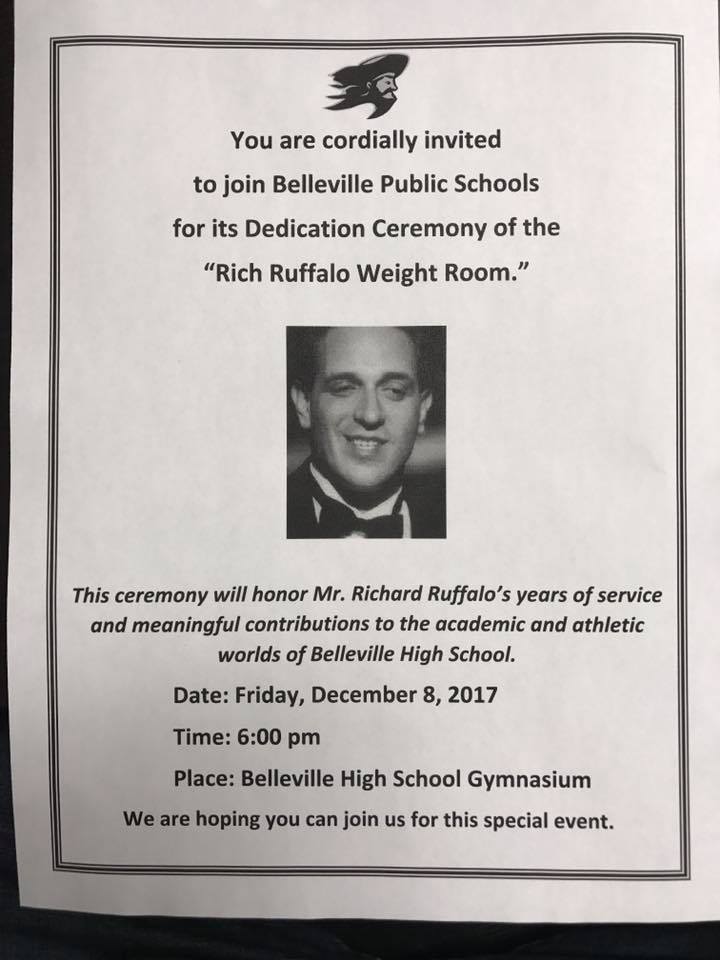 Some of Rich's recent speaking engagements include a Freshman Orientation keynote at Indiana University of PA, a staff training at Cerebral Palsy of North Jersey and a youth leadership conference for SkillsUSA teens.
Rich Ruffalo is a dynamic motivator, author, educator, and internationally recognized athlete that inspires a wide range of audiences everywhere, from children to adults and students to business gurus. Ruffalo is a true role model for all ages.At age 32, Ruffalo lost his eyesight but never lost his"vision." At the Walt Disney Company/McDonald's American Teacher Awards, Ruffalo was named both the Outstanding Coach of the Year and the Outstanding Teacher of the Year of 1995. Vice President Al Gore presented the award to him on nationwide television. Ruffalo continues motivating every audience to a high level of inspiration while speaking to Fortune 500 companies, schools, and conventions. In 1994 he was selected as one of five educators from the United States to be inducted into the National Teachers Hall of Fame.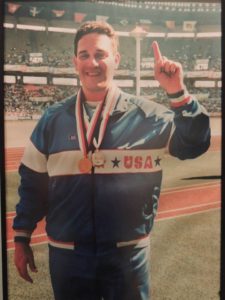 In addition, Ruffalo has won numerous honors and awards for his athletic ability. He is the winner of four different world titles in shot put, discus, javelin, and powerlifting. He has earned 17 international gold medals, won 32 national titles, set 9 world and 15 national records, and has won 13 USA Trackand Field Master's State Titles against sighted competitors. In 1988, the United States Olympic Committee named Ruffalo as the Disabled Athlete of the Year for athletic, civic, and professional accomplishments. He is a three-time winner of the coveted Governor's Cup Award and winner of the Victor
Award, the Academy Award of Sports, as the nation's most inspirational athlete of 1989. In 1994, he was also inducted into the National Italian American Sports Hall of Fame.
Ruffalo was named one of the ten Healthy American Fitness Leaders by the U.S. Junior Chamber of Commerce, as well as one of America's " Hometown Heroes" on the Children's Miracle Network Telethon. In addition, Ruffalo received an honorary doctorate for his life's work and was named "New
Jersey's Teacher of the Year." In September of 1998, he was presented the Always Kids Hometown Heroes "Salute to Excellence Award" presented on TNT by the Quaker Oats Company as a role model for kids across the country. Rich Ruffalo is an inspiration and a motivator for everyone.
Booking Inquiries: Please contact agent Jay Gittleson at (800) 883-4147 or email jay@avisioninmotion.com