Gian Paul Gonzalez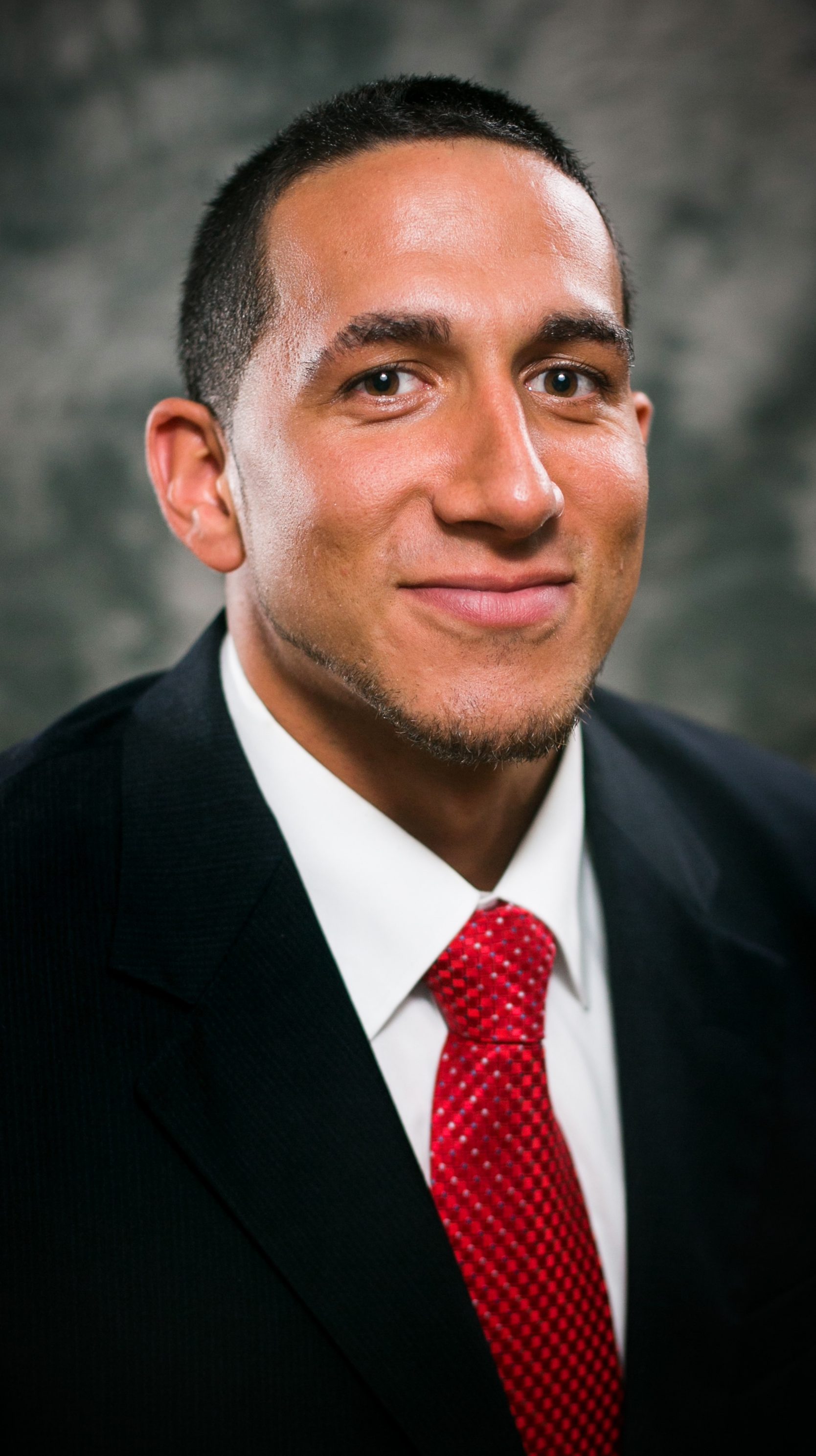 Topics
Leadership
Change
Overcoming Adversity
Team Building
Peak Performance
Prevention Programs
Gian Paul delivered the now famous "ALL IN" rally cry message during the Giants' 2011 chapel service and is now widely recognized as having inspired the New York Giants to their Super Bowl victory. He has been featured on ESPN, Fox News and CNN. He has traveled the world as a motivational speaker for corporate, athletic, government and educational institutions.
Biography
Gian-Paul Gonzalez was asked to lead a chapel service for members of the New York Giants team the night before the team's Christmas Eve 2011 game against the New York Jets. There was little hope then that the team would make it to the playoffs. To illustrate the concept of commitment Gonzalez handed each football player a poker chip, instructing them to write their number on one side of the chip and write what they wanted to be committed to on the other side. He then shared with the team the meaning behind the poker phrase "All In." He inspired them to be committed and put all their 'chips' on the table.
"We are faced with decisions every day at which time we can decide to be fully committed, or all in," says Gonzalez, a former All-American forward, who passed up a professional basketball contract to continue his work with at-risk youth. "He said to the players, 'I want you to fully commit to being all in on something.'"
Gonzalez went on to urge players to fully commit to anything they take on, whether as a father, husband, son or even, a football player.
The next day, after Gian Paul's chapel message, the Giants beat the Jets 29-14. In a post game interview, Giant's Defensive End, Justin Tuck credited the chapel speaker's (Gian-Paul) message of being "All In" as the reason the Giants win that day. The team went on to win every game, up to and including Super Bowl XLVI, where they beat the New England Patriots 21-17.
Gian Paul Gonzalez is himself an inspiration. He was a former NCAA First Team All-American forward from Montclair State University scoring nearly 1,400 points in his 3 year career. Played in the NBA Summer League in 2007 and was offered a few professional basketball contracts, yet he turned them down in order to continue his work with at-risk youth. He is a gifted motivational speaker and is the founder of Hope and Future, an organization dedicated to using basketball to share a message of hope and striving for excellence in inner-city public schools and juvenile jails.
Keynote: "ALL IN"
Gian Paul Gonzalez uses the concept of "ALL IN" to challenge audience members to examine their lives at work, with family and in the community and how they can become fully committed and take it to the next level of commitment. He uses dynamic examples and interactive stories to illustrate his points. Gian Paul outlines the steps that need to be taken to be "ALL IN". At the start of each session, Gian Paul shows a brief video piece that was shown on national TV about the impact of his ALL IN speech on the N.Y. Giants before they went on to win their last Super Bowl. Gian Paul has adapted his motivational and inspirational talk for all age groups and he speaks honestly on each level whether at a middle or high school or to CEOS of a corporation. At the conclusion of each program, Gian Paul challenges everyone to be committed in their own lives-to go ALL IN. He provides blank poker chips for each participants so that they can initial and keep as a symbol of their personal commitment as the Giants football team used this analogy to reach not only the pinnacle of football success, but personal success as well. Gian Paul is available to answer questions upon the conclusion of each session.
Last night our speaker talked about All In and today you could tell the Giants were all in. – Justin Tuck, NFL Defensive End
On behalf of the Maquet Medical Systems family, we would like to thank Gian Paul for
helping us in this endeavor with sharing his inspirational and motivational talk with our
group. "Gian Paul is a shining example of what can be achieved with true grit and determination.
He represents "ALL IN" better than anyone else I have met or listened to. As an inspiring
speaker he is engaging, spirited and a true showman. He will supply a tremendous
framework to any conference, management seminar or employee away-day.  The work of
some of the charities that Gian Paul works with, (Every Kid Counts), adds a further edge
which may suit your business from both a management and staff engagement viewpoint."-Raoul Quintero, Regional President and CEO, North America
"We LOVED, LOVED, LOVED having Gian Paul. WOW!
What an inspiration he is. I'm convinced he was the perfect
person for my sales team."
– Tina M. Krokus, Regional Sales Director, Aurora Diagnostics
"His 'ALL IN' presentation to our employees was truly outstanding and should be a must see for everyone in your organization." – Chief Human Resources Officer, American Beverage Company
Gian Paul's message of living your life All In is an important message and one worth hearing. He is an excellent presenter and would be of value at any speaking engagement. It is clear he is making a difference in the lives of those around him and I highly recommend him. – Anne Finetto, Coordinator, Rutgers University
Gian Paul is a dynamic young man with a remarkable life story, and an exceptional ability to motivate and inspire. His talks at our Museum captivate student-athletes about doing the right thing, and achieving excellence in their lives, now and in the future.– Dave Kaplan, Director, Yogi Berra Museum and Learning Center
"From the moment he started speaking, Gian Paul had audience members captivated. He infused humor, personal stories, life truths and lessons learned all into a 45-minute speech that left teens wanting to be All In. – Coordinator Youth 4H Conference
"We can't thank you enough for providing an outstanding keynote for our parent academy. Gian Paul Gonzalez was FABULOUS!" – Supervisor, Marlboro Township Public Schools
"After his motivating speech, staff came up to me and said, "I could of listened to him for another hour." I have never seen my staff so excited after a presentation." – Director, Alpha School
"Gian Paul Gonzalez was FABULOUS! His presentation was so overwhelmingly positive for our parents and students. – Linda Attanasio, Supervisor of Special Services/Title 1 Coordinator