Jay Gittleson, AVIM Founder & President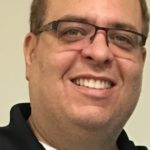 Compelled to 'make a difference' in the world after the birth of his daughter on 01/01/01, Jay left his teaching job to start a motivational and inspirational speakers bureau that he envisioned could hopefully make a difference in the lives of children and adults.
Jay's vision became 'A Vision in Motion Speakers Bureau,' and like a magnet he started to attract inspirational speakers who had overcome major adversity in their own lives and had come out the other side to help others. Jay began to connect with schools and organizations where his bureau could provide uplifting programs that truly did make a difference. Through the years, Jay's dream to 'make a difference' has flourished as A Vision in Motion continues to grow, and he credits the success to his ever-expanding portfolio of talented speakers, whose stories and presentations captivate audiences with dramatic stories of adversity, triumph, and change.
Ann Medlin: Sales & Outreach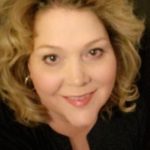 Ann learned at an early age that service to others was her calling. She honed her event planning and project management skills as a Logistics Coordinator for Samaritans Purse World Medical Missions, and later indulged her passion for teaching as In-Home Preschool Pilot Program Facilitator. Life as a military spouse has meant a lot of change, Ann never let it get in the way of  dedicating her talents to a worthy cause, teaching, coaching, or simply cooking up delicious food for a homesick soldier or a family new to post.
Christy Ayala: Digital Marketing & Strategic Communications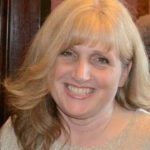 Christy has a background in community relations, public policy, event planning, marketing, web design, social media, PR, and advertising, and was a contributing writer for CBS Philly, the CW Philly, and a number of other online publishers.  She enjoys supporting project work groups to achieve objectives, creating collaborative partnerships, and volunteering in her community.